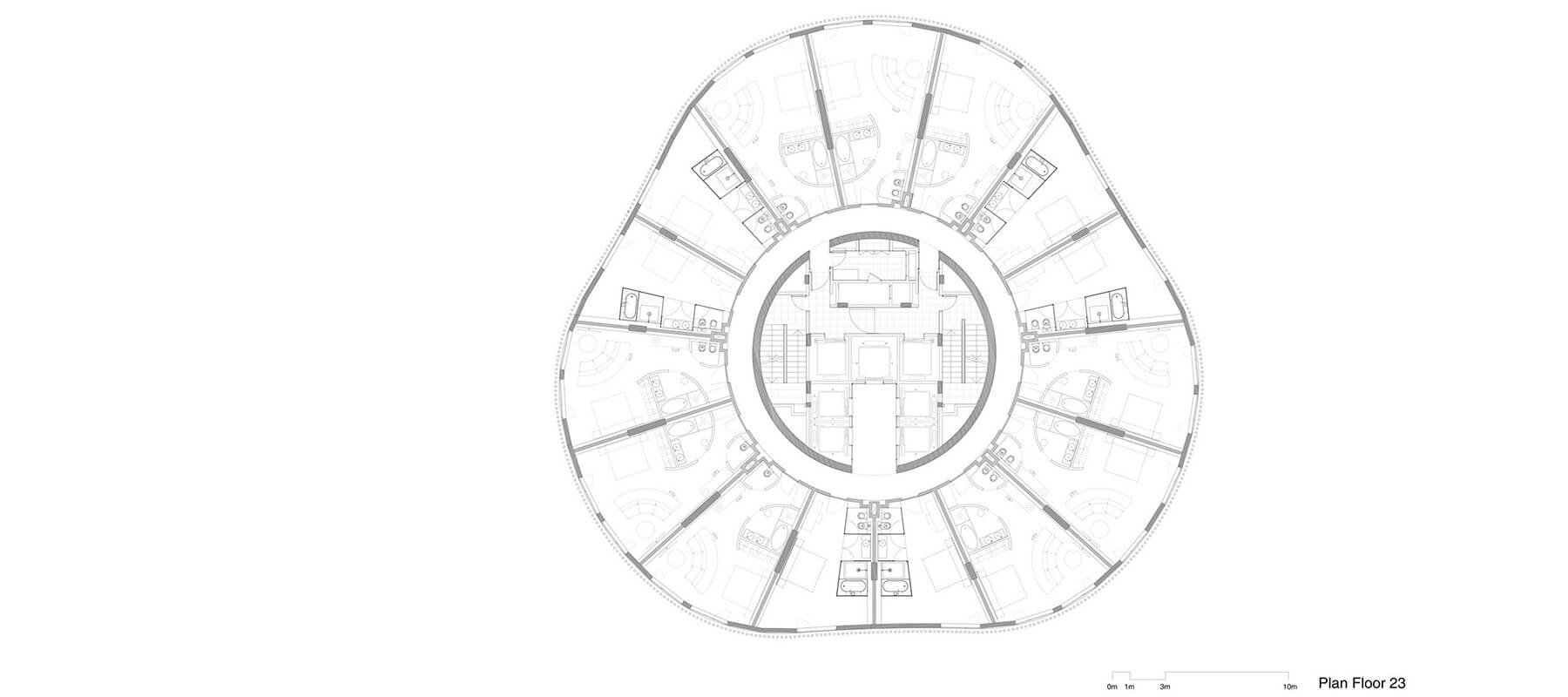 Plans
Variable geometry, 360 feet in the air
The relationship between signs, aluminium tubes and the structure that subjects them allows for the project to adapt in a continuous and regulated way throughout the surface of the façade, expressing rotation, translation and growth as it increases in height.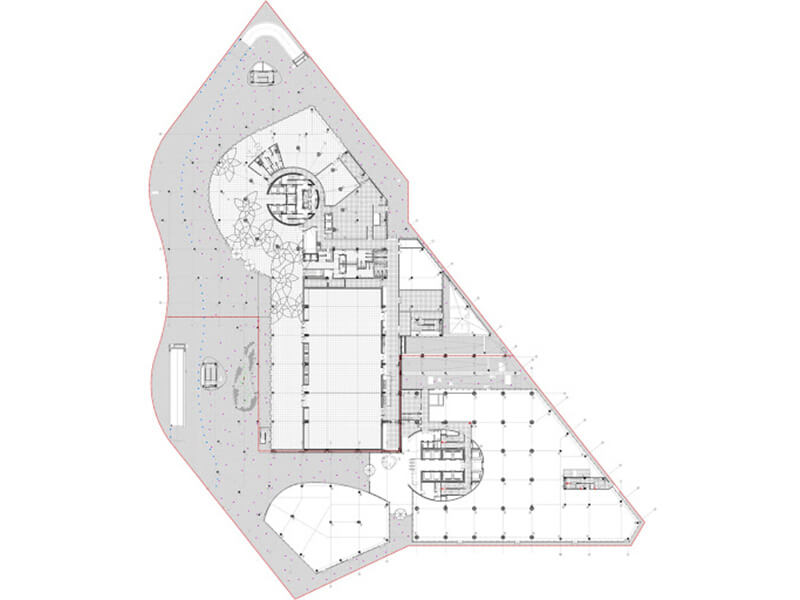 An integral project
The project is made up by three main uses that are clearly differentiated: hotel use, office use and commercial use. The hotel programme is presented in 28 floors distributed throughout the ground floor, 25 floors and 2 technical floors with a total constructed surface of 8.5 acres that house 311 rooms.
The office programme, distributed throughout the ground floor + 22 floors and 2 technical floors, distributes in diaphanous floors of great structural light the 11 acres of total constructed surface.
The commercial programme is located inside the plot designed for the offices, on the ground floor, consolidating the façade that delimits the park, thus closing the commercial ring of Plaza Europa.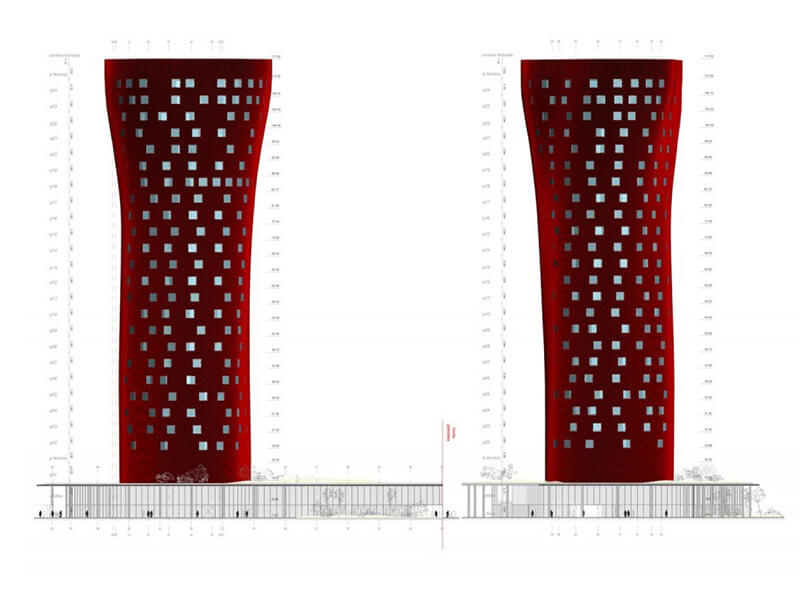 A historical vision to innovate
20th-century architecture, stoic and abstract, characterises itself for buildings that can be conceived anywhere in the world. In the 21st century, we want to start thinking again on how we can reflect a new way of living differently, and in this sense the figure of Gaudí, who with his organic shapes could reflect life in architecture, has been a culminating point and a very important one in Toyo Ito's proposal.
Organic structures
The majestic façade is made up by double skin, in which the interior wall is formed by a water-resistant enclosure made with a curtain-wall system and the exterior wall was made with aluminium tubes independent from the circular section with their characteristic red colour, adapting to the regulated geometry of the tower.
We took a long time to decide which red tone suited it best